SUPRAENET FOR CONSTRUCTION SITES
Cyberveilig en efficiënt beheer van tijdelijke beveiligingsoplossingen.
Tijdelijke camerabeveiliging speelt een cruciale rol in het beschermen van bouwplaatsen tegen onder andere diefstal en vandalisme, alsook in het waarborgen van een veilige en beveiligde omgeving voor personeel, materialen en apparatuur. Het SupreaNet Interconnected Security Platform creëert een unieke mix van interconnect mogelijkheden tussen de verschillende disciplines van onder andere alarmering, Ai gedreven videosurveillance, toegangscontrole en branddetectie voor de tijdelijke beveiliging van bouwterreinen.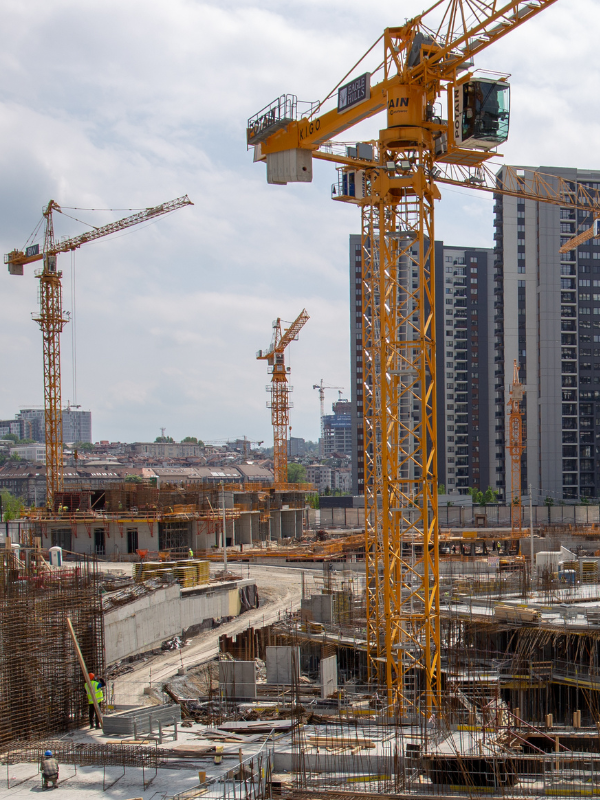 MANAGEMENT AND MONITORING
Kostenefficiënt en cyber secure beheren en managen van tijdelijke security devices zoals camera's, toegangscontrole en branddetectie. vanaf iedere locatie zonder grote investeringen.
Manage from 1 to thousands of locations with the Supraenet IOT VPN platform, both locally and globally. There is no limit to the number of locations, devices, or users.
MERKONAFHANKELIJK
Het SupraeNet Interconnected Platform is 100% merkonafhankelijk en is dan ook compatibel met vrijwel alle merken videosurveillance, branddetectie, access control e.d.
Van 1 tot 1000en devices kunnen worden aangesloten op het SupraeNet platform o.a. surveillancecamera's, toegangscontrole devices, branddetectie sensors en IoT devices.
Bi-directional data connections through the SupraeNet VPN, automated and innovative encryption for 100% secure remote connections.
No special infrastructure is required, an internet connection (including 4G/5G) is sufficient.